Data Scientist/Statistical and Mathematical Modeller
Reporting to Dublin, Ireland
(flexible/remote working option)
Salary DOE, negotiable
Full-time, Permanent contract
Creme Global is an award-winning data science company with international customers and partners. Our clients include multinational companies, industry groups, government agencies and academic institutions in the food, cosmetics and chemicals industries. Creme Global's multidisciplinary team, with backgrounds in mathematics, nutrition, physics, food science, computer science, economics and business develops and deploys our own cloud-based data science platform-product systems and provides scientific and technical services to meet our clients' needs. 
Creme Global is looking for an exceptional statistical modeller or data scientist who would enjoy working on challenging international client projects and being part of a scientific, dynamic and innovative Dublin city-centre-based company.
This role will involve collaborating with a team of mathematical modellers, data engineers and software developers to design, develop and deploy our range of data applications and projects. Current projects include systems to gather and anonymise data, develop scientific and machine learning models which assess food safety and chemical risks to consumers in many areas including agriculture, cosmetics, bacteria growth, new food product development and the chemical/pesticide industry.
Requirements:
A minimum of an honours degree, ideally a Masters or PhD, from a numerate science discipline, which included at least one module on statistics (e.g. Mathematics, Statistics, Physics, Engineering, Molecular Biology, Bioinformatics, or Computer Science).
Programming experience in numerical and/or statistical analysis using tools such as R and Python.
Evidence of strong mathematical modelling capabilities.
An ability to visualise and interpret statistical results and identify their significance within a scientific discipline.
An ability and willingness to learn new computer programming languages quickly.
Strong technical writing and presentation skills.
Fluency in the English language.
The following, while not essential, are highly desirable:
Strong data engineering, database management and data manipulation skills with software such as Talend and MySQL.
Experience with visualisation tools such as Qlik 
Some experience in quantitative risk analysis using Monte Carlo methods.
Experience with Linux operating systems.
Strong spreadsheet programming and data manipulation skills with Excel.
Knowledge and/or interest in fields such as food science, toxicology, nutrition, microbiology, or exposure sciences.
Professional report writing experience and/or peer reviewed scientific publications
Professional/knowledge skills:
Attention to detail, with the ability to complete tasks within the allotted time.
Strong interpersonal skills and the ability to work effectively in a team environment.
Strong communications skills, verbal and written.
Ability to interpret technical, scientific and business requirements effectively.
Ability to interact well with clients.
Location: Dublin 2, Ireland (with remote working options)
Salary: DOE, negotiable
Contract: Full-time, Permanent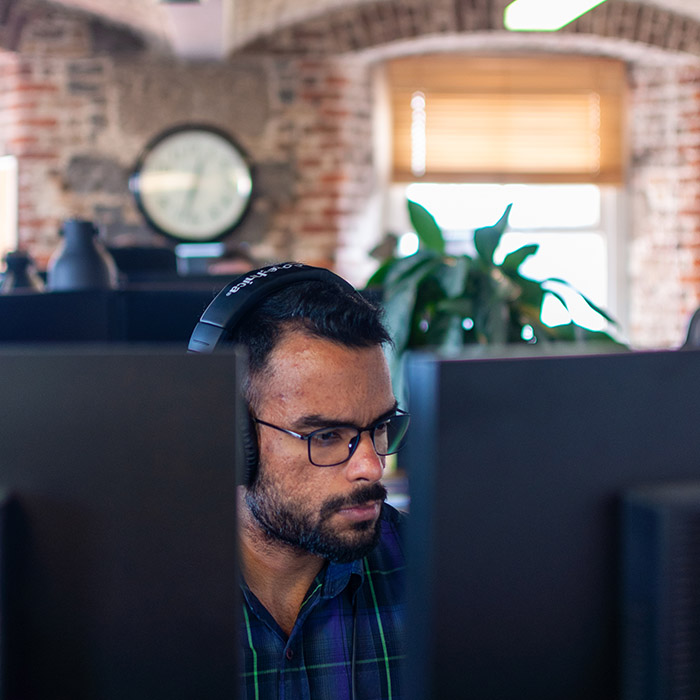 Apply for the role or find out more about our work
If this sounds like the role for you, contact us to find out more and send us your CV at careers@cremeglobal.com We're looking forward to hearing from you.