Project Manager in Data Science Company
Location: Hybrid – Work from Home & City Centre, Dublin 2
Payment: Negotiable, DOE
Terms: Permanent
Creme Global
Creme Global is a leading Data Science & Technology company designing, developing and deploying Modelling and Analytics Software and Services. 
Our clients are global companies, sector associations and government agencies. We help them gather and combine data and deploy advanced analytics and predictive models to improve their evaluation of risks and benefits. Creme Global's expert models are delivered via patented high-performance cloud computing platforms.
We cover multiple sectors, exploring clients' data landscapes and driving value for them in operations, risk analysis,  consumer products, foods, nutrients, ingredients, personal care products, cosmetics, chemicals and pesticides.
Creme Global requires an experienced Project Manager to manage its diverse portfolio of client projects, ranging from discrete short-term consultancy work to longer-term projects with key client accounts.
This is a key role in our organisation requiring skilled stakeholder management and excellent communication skills in a technical data science and software build environment. 
As Project Manager you will work across all teams in Creme Global, managing projects from the proposal stage through to completion. 
In this role you will:
Work with the Business Development and Science teams to manage projects from proposal to delivery stage, while monitoring customer satisfaction throughout. Projects can range  from a few weeks of work to a few years of work

Scope customer requirements, develop estimates of time and materials required to deliver the project in cooperation with the relevant teams.

Work with all Team Leads to setup project teams and delegate project tasks.

Organise and drive project team meetings, at the required frequency, to manage the internal execution of all aspects of each project.

Plan and coordinate the work tasks of your colleagues in food safety, nutrition, data science, data engineering and software development roles.

Work primarily in a waterfall project management environment to execute projects, and liaise with the Head of Software Development to coordinate the execution (in an Agile project management methodology) of any software build aspect to these projects.

Track, measure and report on project performance metrics using online project management tools and systems

Actively identify and manage all key project risks.

Work closely with Account Managers on the Business Development team to ensure all customer requirements are captured and translated into actions and deliverables you will manage internally.

Work closely with Account Managers on most efficient and effective ways to hand over project deliverables to customers. Such project deliverables include scientific reports, scientific publications, advanced data visualisation dashboards and predictive models on our cloud based platform.
Desired Skills & Experience:
A technical degree

Project management training and certification (such as PMP or Prince2)

Knowledge of, or training in, Agile Methodologies (Scrum/Kanban)

5+ years experience managing technical projects with multinational clients

Superior organisational skills

Very high level of attention to detail

Strong interpersonal skills

IT literacy: Microsoft Office skills (Work, PowerPoint, Excel), a project management tool, ideally Asana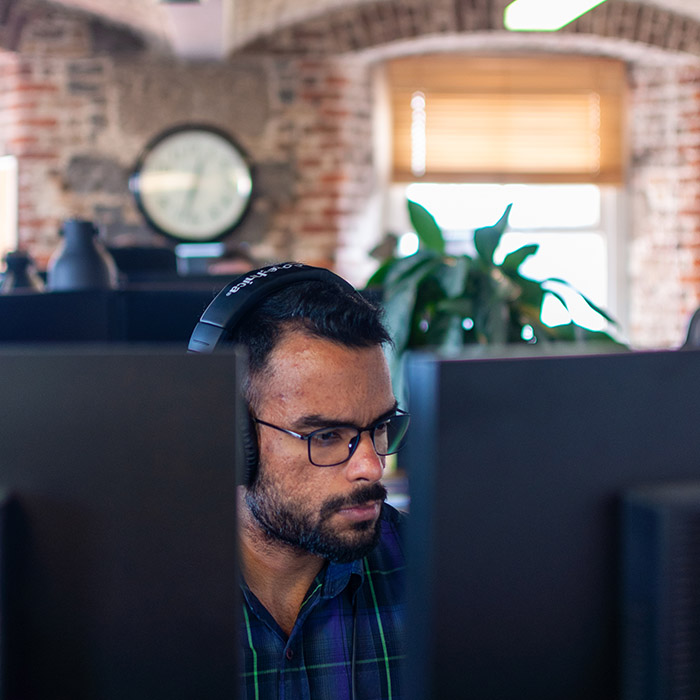 Apply for the role or find out more about our work
If this sounds like the role for you, contact us to find out more and send us your CV at careers@cremeglobal.com We're looking forward to hearing from you.