Creme Care is our unique software tool for consumer analysis and safety assessment of personal care and cosmetic products.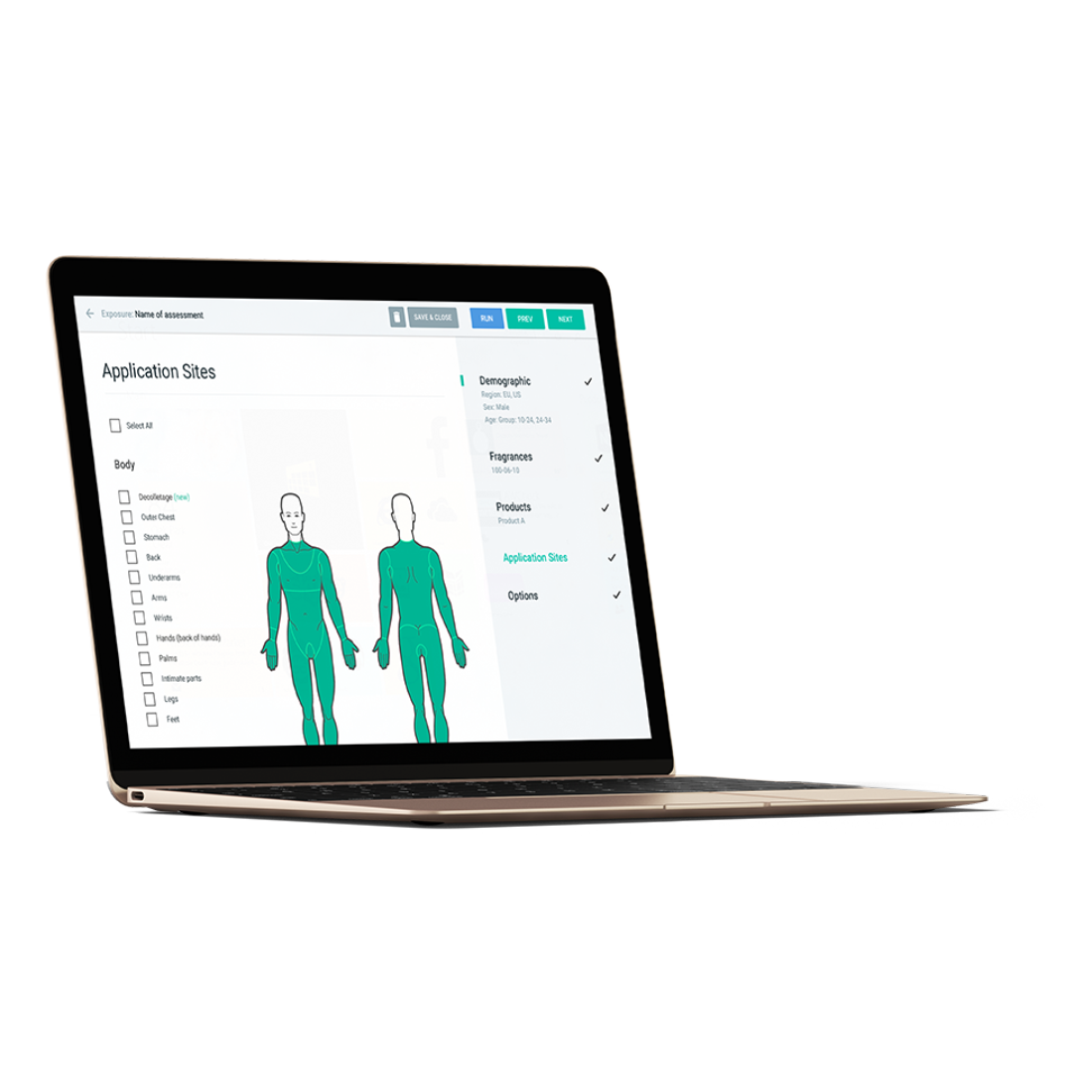 Aggregate exposure from real consumer data
With Creme Care you get access to detailed data on product use for tens of thousands of consumers across the USA and Europe. For each consumer, we know what products are being used, when they are being used, and how often. With this powerful information, Creme Care allows you to test what impact the addition of cosmetic ingredients has on consumers; including fragrances, chemicals and so on. You can analyse exposure from various sources such as inhalation, dermal absorption or ingestion.
The software includes several models to account for exposure from all routes; dermal, ingestion and inhalation. There are detailed consumption data for 71 common product types, ranging from cosmetics and personal care products , to air care and household cleaning products.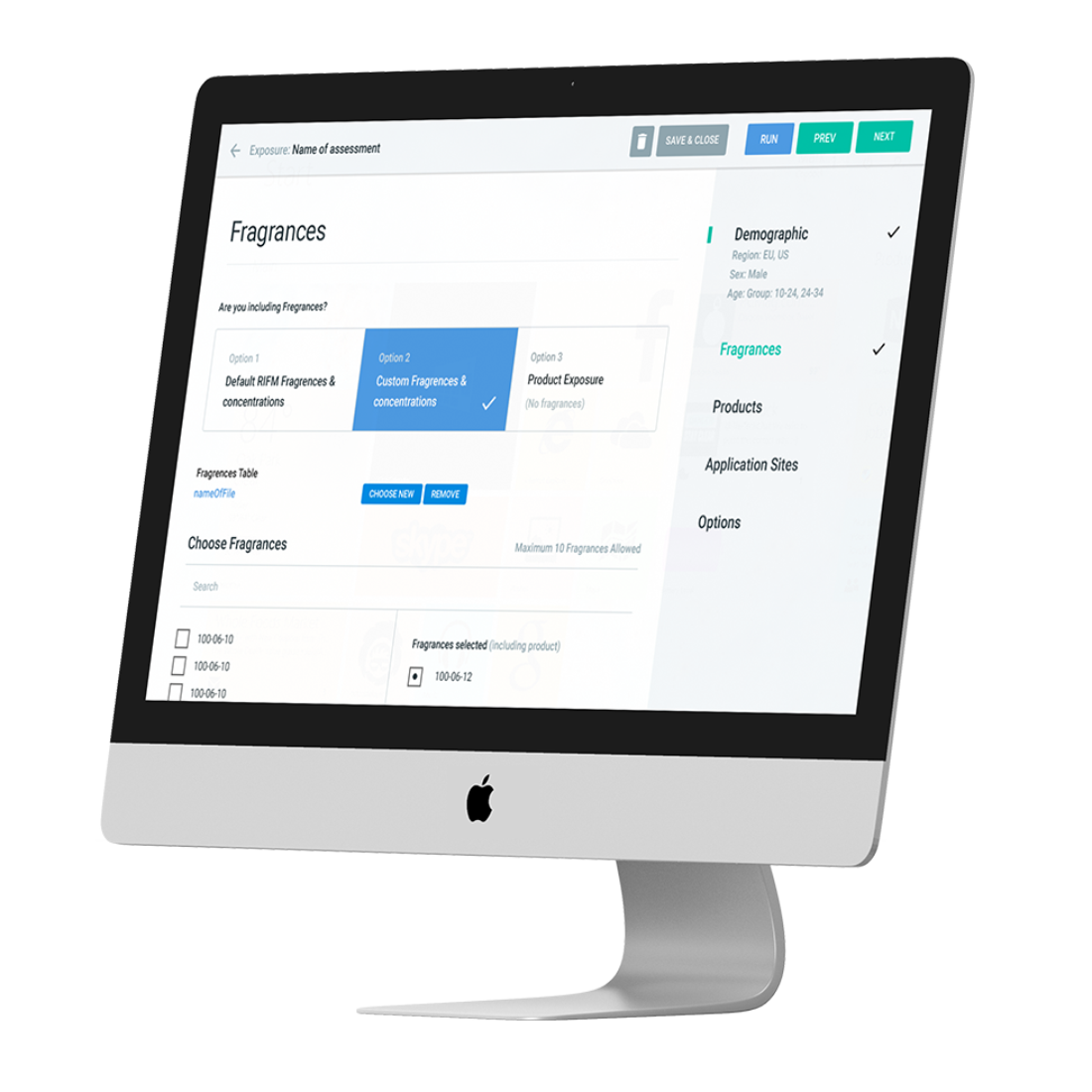 From worst case scenarios to probabilistic exposure modelling using real world data
Data used by Creme Care was compiled from the world's largest survey ever to be used in exposure safety assessment analysis. The data is run through accepted exposure models to generate the daily aggregate exposure to each individual in the survey. A distribution of exposures per unit bodyweight or per unit surface area is produced allowing the calculation of a range of population exposure statistics to conduct safety assessments.
Benefits of using
Creme Care
By using predictive modelling, data analytics and cloud computing, we want to revolutionise product safety.
Predict stability and shelf-life
Apply predictive microbiology to understand and predict stability and shelf-life of cosmetics. Save time and money on challenge studies.
Determine consumer exposure to any chemicals or ingredients using probabilistic models based on real consumer habits and practices data from around the globe.
Start using refined risk assessment models to understand the impact of consumer products on consumer health. No more worst-case assumptions.
Predict the safety of new product formulations and reduce and replace the need for human and animal testing.
Trusted tool for industry, regulators and researchers
Creme Care allows users to approach the data from various angles. From running highly configurable and customisable exposure assessments, performing optimisation assessments or using it as a tool for data exploration.
These are three different levels you can purchase, depending on your specific needs. We also offer special tier and discount options for RIFM member companies. Contact our sales team to discuss which options is best suited to your needs.
Basic
Basic Creme Care Licence
Exposure Assessment Model

RIFM Fragrance Concentration Data

Optimization Assessment Model

Constituent Assessment Model

Food & Flavouring Exposure Model
Standard
Standard Creme Care Licence
Exposure Assessment Model

RIFM Fragrance Concentration Data

Optimization Assessment Model

Constituent Assessment Model

Food & Flavouring Exposure Model
Advanced
Advanced Creme Care Licence
Exposure Assessment Model

RIFM Fragrance Concentration Data

Optimization Assessment Model

Constituent Assessment Model

Food & Flavouring Exposure Model
RIFM
Fragrance Focussed Licence
Exposure Assessment Model

RIFM Fragrance Concentration Data

Optimization Assessment Model

Constituent Assessment Model

Food & Flavouring Exposure Model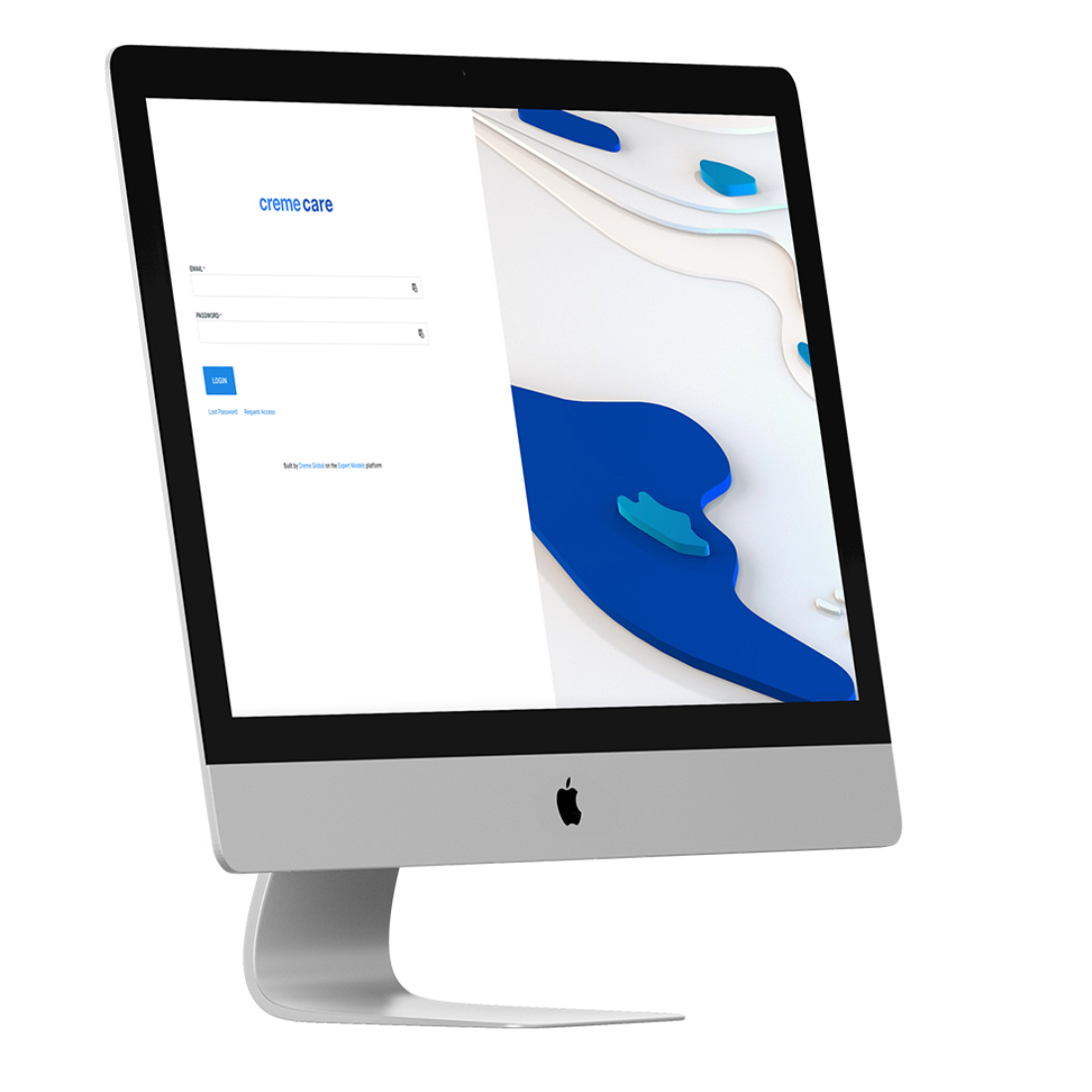 Or book a free showcase session to learn more about Creme Care