Creme Food Safety is our unique software tool that helps you assess dietary exposure using deterministic or probabilistic approaches.
Use global data on food consumption to develop safer products faster
and more effectively.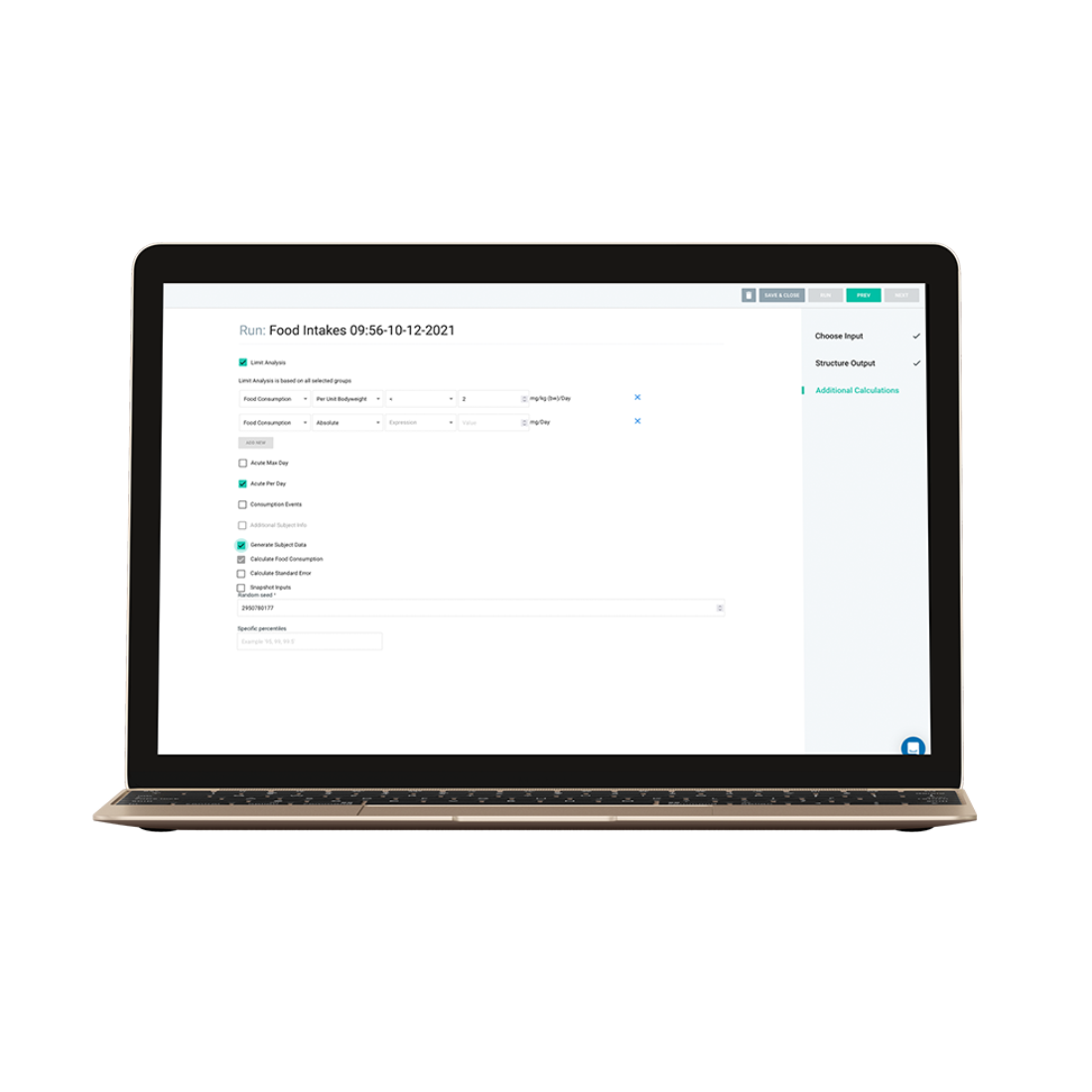 Creme Food Safety helps you answer important questions​
With Creme Food Safety you can find out what is the potential consumer impact of your products or explore impact on customers of pesticide and contaminant monitoring results.
Creme Food Safety makes it simple to calculate dietary exposure of consumers to crop protection chemicals from their total consumption habits and determine which foods are contributing most to consumer intake of chemicals. By using latest consumer intake data you can determine what are the most highly exposed demographics.
This can be used for:
Food safety alerts (acute/chronic) – breach in contaminant/chemical concentration level (safety authority, company level)

Addition/increase/decrease of ingredient in a food, such as additive, flavouring, novel ingredient, nutrient, which requires a safety assessment in form of an exposure assessment to:

Determine safety compared to health based threshold (ADI, UL etc)

Nutrient adequacy (i.e. meeting DRVs)
This has to be done in line with the local regulatory requirements (EU, local level, US etc) such as: GRAS, food additive petition, novel ingredient submission, health claims etc.
We combine the latest data on consumer food and agricultural product intakes, with information on chemicals, contaminants and constituents present in the foods.
Creme Food Safety allows you to incorporate large scale food consumption data sets from around the world, chemical concentration data from laboratories or food experts, pesticide monitoring data, field trial data on crop protection products, recipe and detailed food group data, GMO ingredients, market share and brand data and so on. These data sets are combined in the Creme Food Safety to allow detailed analysis for various demographic groups to provide the most detailed food risk assessment information available.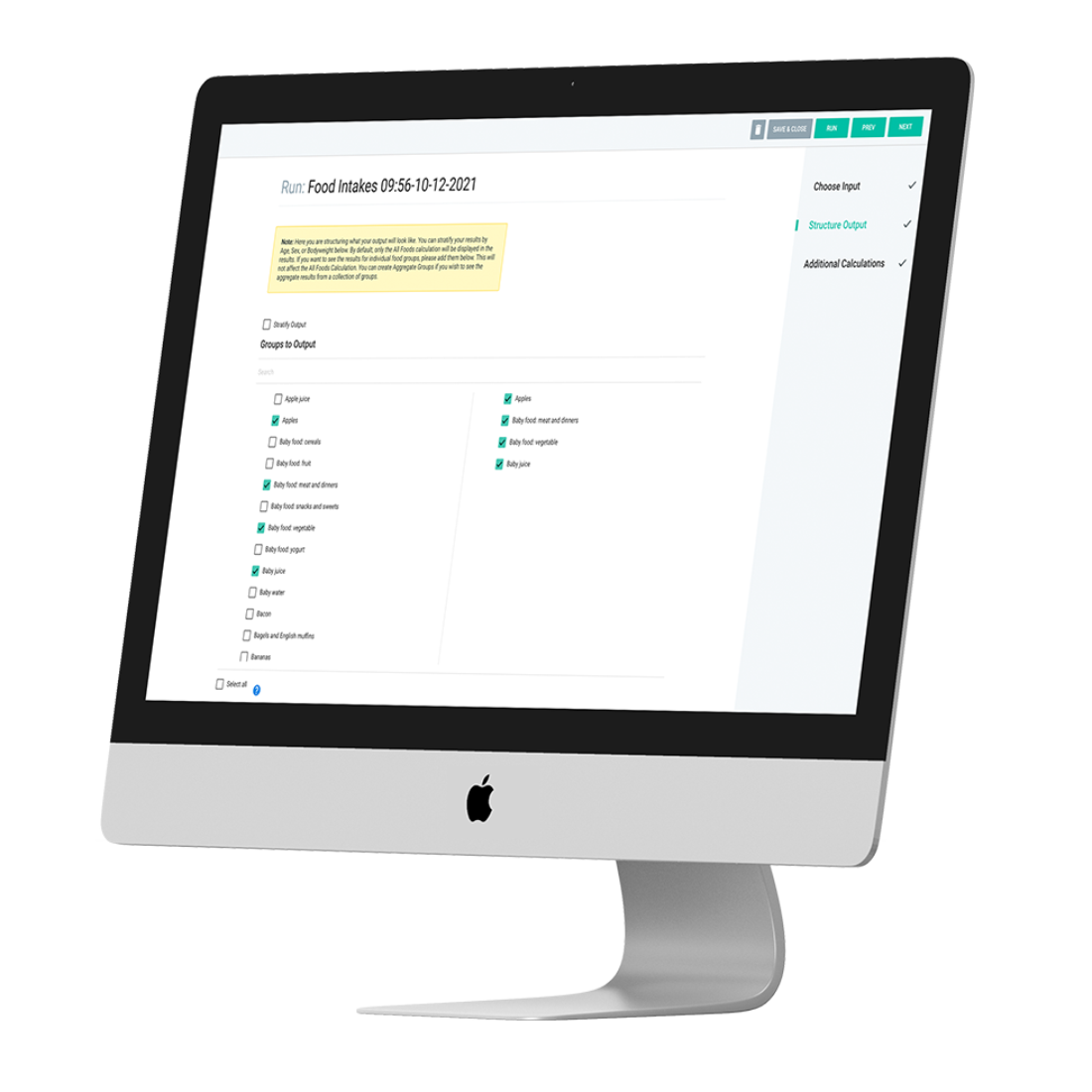 Exposure assessment is a part of food safety risk assessment
Creme Food Safety can quantify exposure from constituents and ingredients such as:
Additives

Contaminants

Nutrients

Pesticides

Flavourings

Heavy Metals

Microbial Contaminants

Crop Treatment Products

Recipe Ingredients

and more.
Benefits of using
Creme Food Safety
By using predictive modeling, data analytics and cloud computing, we want to revolutionize product safety.
Global food consumption databases
Readily installed and available within the model.
Fast response cloud based tool
Fast turnaround of data through fast computing and support from Creme Global team.
Peer-reviewed published model. Validated scientific data which is used and accepted by regulators internationally.
Access to the most complete food risk assessment software available.
Deterministic and probabilistic assessments
Run deterministic and probabilistic assessments to help refine your exposure assessment and get a better picture of exposure than conservative estimates.
Generate full distribution of exposure
What-if scenarios can be easily achieved in Creme Food Safety with detailed statistical analysis in just a few clicks.
Comes with scientific and technical support.
Variety of models available
Trusted tool for industry, regulators and researchers
Creme Food Safety emerged from cutting edge EU-wide research into Food Safety and is being used by many leading Food Safety Departments, Regulatory Departments, Trade Associations, Research & Innovation Centres, Food Safety Regulators, Agriculture Departments, Universities and more.
Get access to
Creme Food Safety
These are a number of datasets available with Creme Food Safety. With any dataset you choose, you'll have full access to models and features of Creme Food Safety. Contact our sales team for pricing and to determine the best option for you.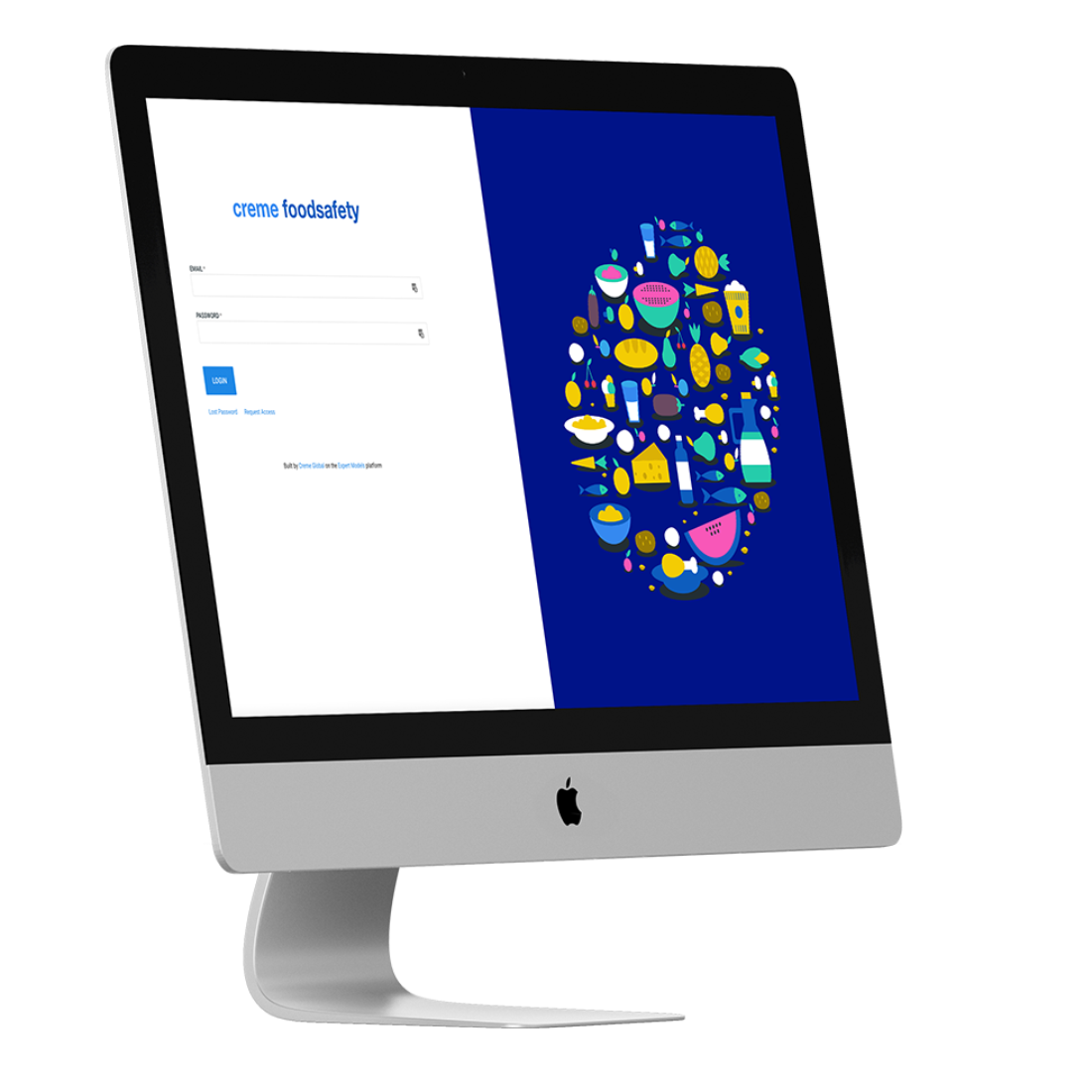 Or book a free demo to learn more
See how Creme Food Safety can help improve safety of your food safety practices. Our expert staff will answer any questions about the software, data used and model powering the tool. Get in touch today.
You can leave it to us to run your exposure assessments. Each exposure assessment service comes with a brief technical report deliverable including a description of the methodology, the results, and observations.
Standard Exposure Assessment
Performed by Creme Global experts
Probability of presence per food category

Segmented by standard population statistics

Additional food categories available as agreed

Additional country survey available as agreed
Probabilistic Exposure Assessment
Performed by Creme Global experts
Probability of presence per food category

Segmented by standard population statistics

Additional food categories available as agreed

Additional country survey available as agreed