Creme Nutrition is a unique online dietary intake analysis tool that utilises pre-installed or user's own data to assess and understand nutrient and food intakes, the impact of changes in formulation, portion sizes, food replacement in populations across the globe in a fast, streamlined, easy to use manner.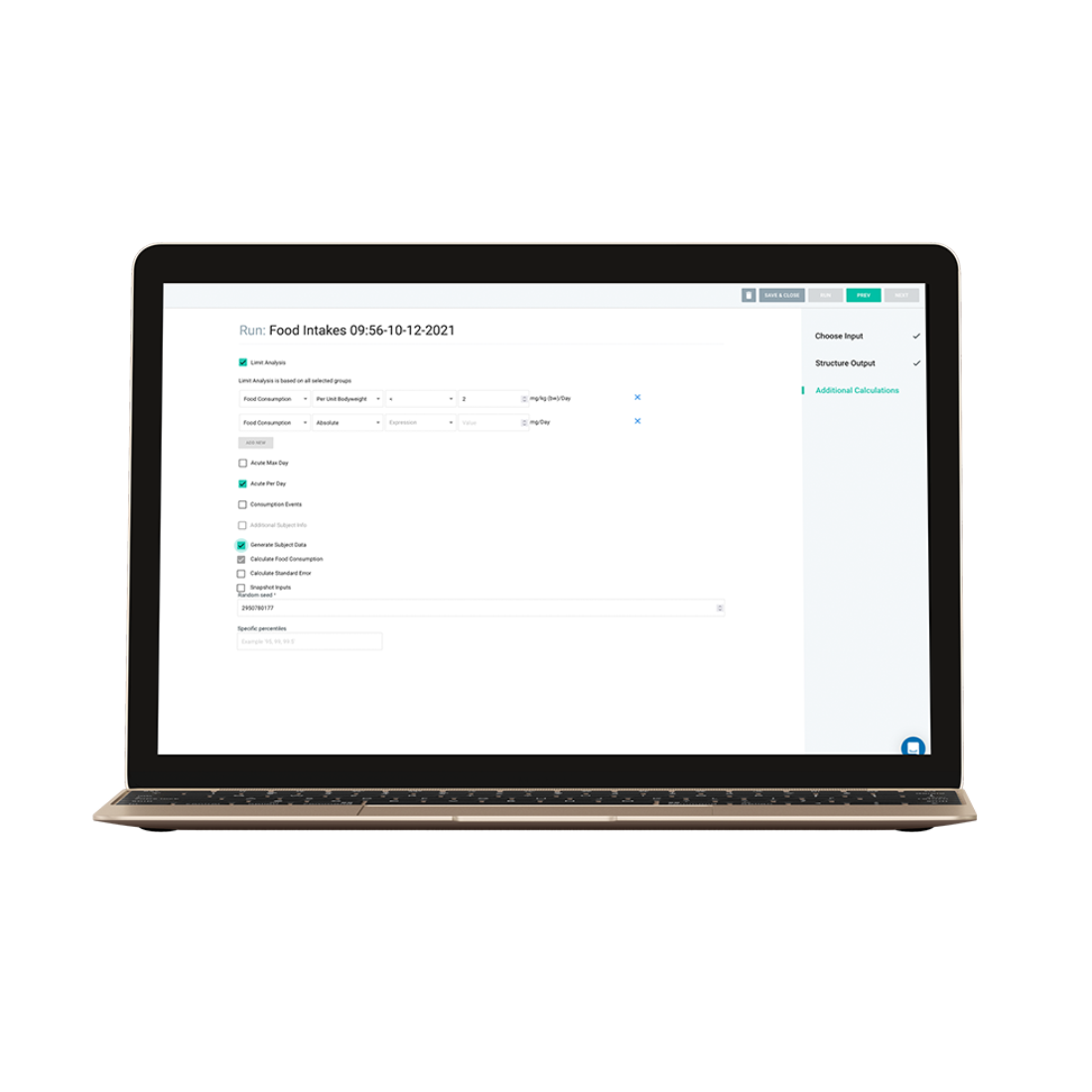 Analyse the diet of a population or subpopulation using real food consumption data
Creme Nutrition allows you to assess the full distribution of intake broken down by foods or groups of foods or do a nutrient intake analysis broken down by contribution foods or groups of foods. You can create your own foods groups in a flexible and user friendly way or incorporate your own market share data.
Invaluable tool for product reformulation scenarios
With Creme Nutrition you can safely reformulate or fortify foods or groups of foods allowing you to reduce the amount of certain nutrients, such as sodium or fats in foods or groups of foods. Calculate portion sizes and apply portion size control or apply food replacement scenarios, e.g. healthier options. Creme Nutrition makes it simple to run reports and generate output tables for your own reports and look at trends in a population's diet. You can stratify your population by socio-demographic data, biomarker data, etc.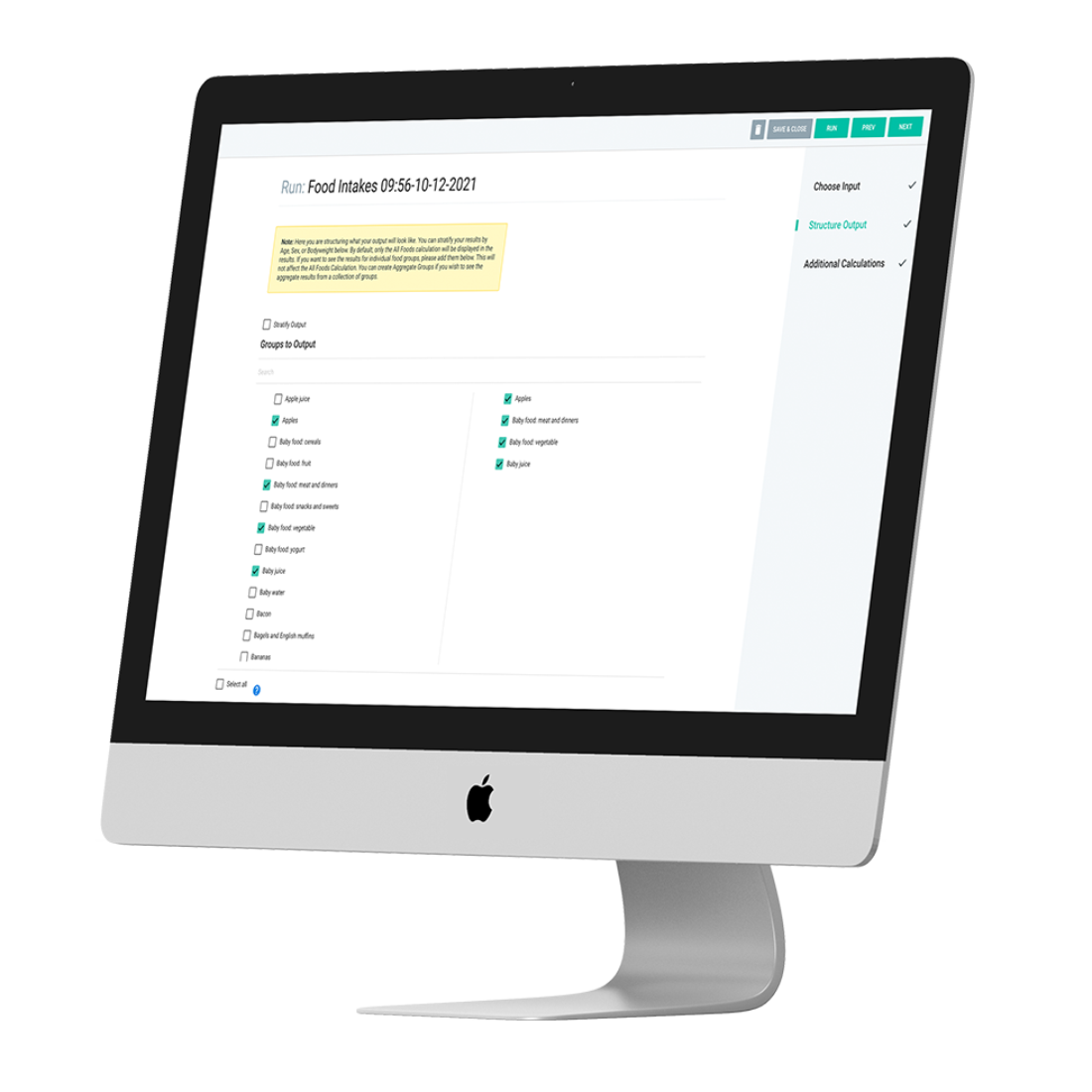 Curated and optimised data for effective use in models.
Our expert team ensures that data used is curated and optimised for effective use in models. We can pre-emptively highlight any data issues that would affect the results. Main sources of data are Food Consumption Surveys and Concentration Data, generally food composition data. Consumption surveys contain a record of dietary patterns of all participants of the survey. From the surveys we can obtain the amounts and types of foods consumed, as well as body weights of every subject. The Concentration data can either be provided in the form of point estimates or distribution of values. Such data can come directly from the survey, or other databases.
Benefits of using
Creme Nutrition
By using predictive modelling, data analytics and cloud computing, we want to revolutionise product safety.
Targeted nutrition strategies and their real-world impacts.
Assess current nutritional intakes in your targeted markets and populations.
Optimal product formulations
Identify optimal product formulations and predict the impact on targeted global markets and populations.
Incorporate in-house data (brand specific composition, portion size, novel ingredients and additives), market share and sales data.
"Food Drink Ireland has worked with Creme Global on two ground-breaking reports on reformulation and product innovation in the food and drink sector. With these unique projects, Ireland has led the way internationally in industry reporting of food product evolution and its impact on different age groups. The innovative analysis by Creme Global has increased the store of public knowledge in the highly complex and important field of dietary intakes."
Linda Stuart-Trainor
Director of Prepared Consumer Foods
Food Drink Ireland
Serving the whole industry
Governments use our software to aid in creating regulations and in communicating with industry on regulation. Industry uses our software to understand their products better. Academia use our software to greatly increase the speed and viability of research projects into food safety.
Get access to
Creme Nutrition
These are a number of datasets available with Creme Nutrition. With any dataset you choose, you'll have full access to models and features of Creme Nutrition. Contact our sales team for pricing and to determine the best option for you.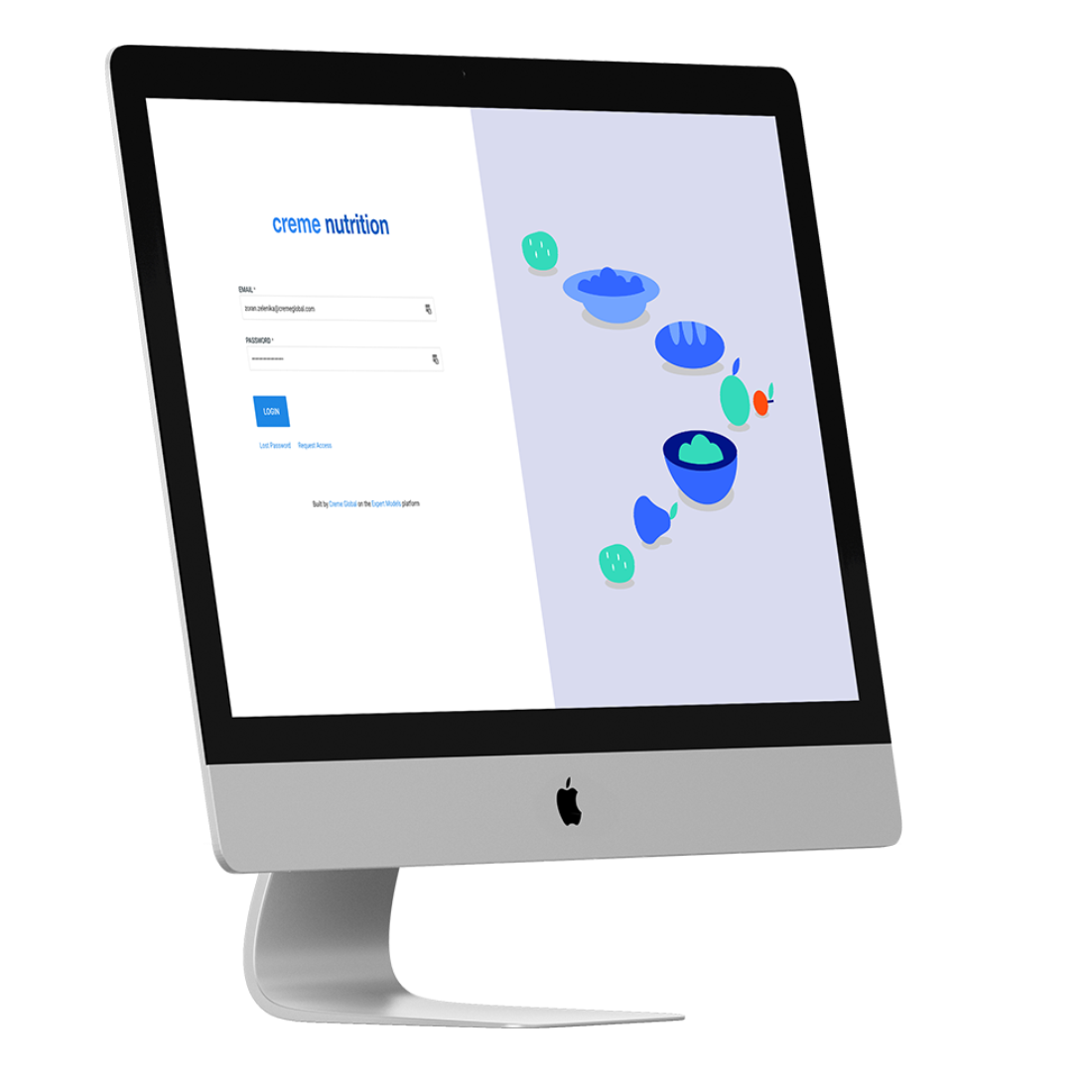 Or book a free demo to learn more
See how Creme Nutrition can help you gain nutritional insights in specific populations. Our expert staff will answer any questions about the software, data used and model powering the tool. Get in touch today.