Data aggregation, visualisation and machine learning combined in one tool will provide you with a solution to inform you about rankings of your suppliers, products and/or ingredients by risk and to make predictions around future risks.
For the food industry, it is crucial to identify all underlying drivers for the likelihood of occurrence of risks along the supply chain. Keeping track of each supplier, raw material or product can be an overwhelming task. Our customised model combines data from a wide variety of your internal and external data sets that are considered to impact your supply chain and can help you make faster and consolidated decisions.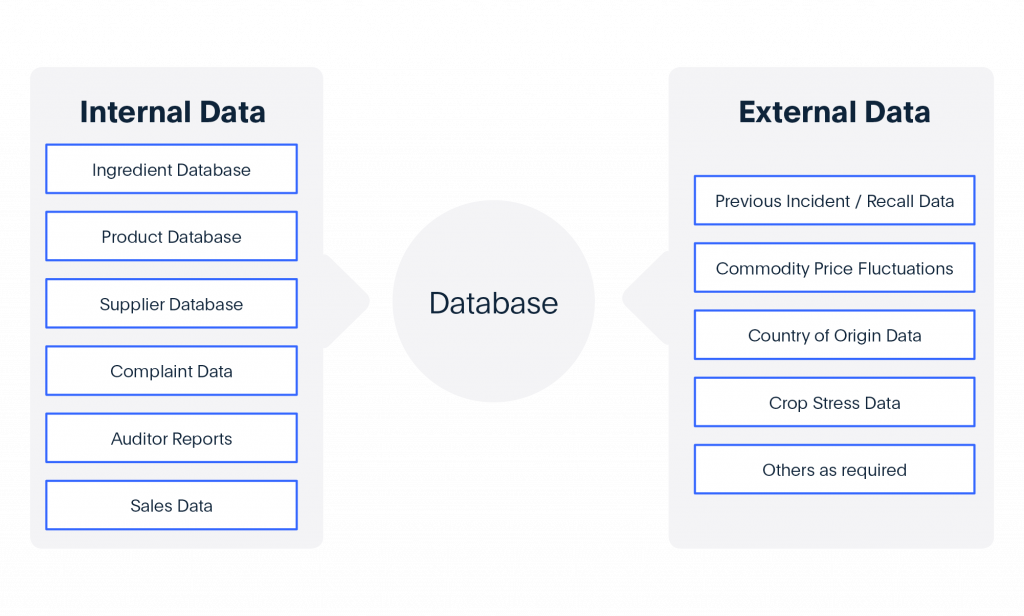 Problems we solve
Suppliers
View and analyse your data sets on a secure, centralised, user-friendly platform.
Discover the main drivers that impact food hazard risks and benefit from transparency and the ability to drill down into underlying data within the tool.
Ranking products, ingredients or suppliers by highest risk for food safety but also food security.
Prioritise emerging and impactful supply chain challenges using machine learning to create predictions as to where future risks are likely to occur before food hazards actually happen.
Business impact risk of exposure
Combine a risk ranking score with specific sets of business risks for every given product that is sold into a particular market.
Prioritise the sourcing of ingredients depending on the associated business impacts.
Design your individual business impact scenario considering eg. sales data, vocal power of the customer, brand damage, cost of a product recall and vulnerability of exposed consumer groups.
Classic Supply Chain