Increased fibre fortification of everyday UK foods including baked goods, dairy products, soups, smoothies and dressings, will enable 50% more adults to get the recommended daily amount of fibre in their diets and lower the risk of heart disease and diabetes for the majority of UK adults, Tate & Lyle has found.
In a peer-reviewed modelling study just published in the British Journal of Nutrition, scientists from Tate & Lyle and Creme Global found that reformulating everyday foods with added fibre could: 
Reduce the risk of cardiovascular and type 2 diabetes risk for 72% of the population
More than double the number of children in the UK meeting their fibre intake recommendation 
See 6% of the UK population lose weight through higher fibre consumption
UK adults consume just 19g of fibre per day on average, significantly under the recommended amount of 30g, with only 9% currently meeting the daily target. Low fibre intake is associated with higher levels of colorectal and breast cancer, cardiovascular disease, and diabetes, and can disrupt the beneficial gut microbiome.
Download the full Tate&Lyle study
Dr Kavita Karnik, Global Head, Nutrition & Regulatory Affairs at Tate & Lyle and a co-author of the modelling study explains:
"Most understand that eating fibre helps keep you regular, but fewer understand that getting the right amount of fibre in your diet is highly beneficial for wider health and wellbeing, including immunity, skin, brain and gut health. However, for most people it is difficult or impossible to get enough fibre into their diet without exceeding their recommended calorie intake. This is where fibre fortification could play a highly beneficial role to public health – it would allow consumers to continue eating the products they prefer while potentially, lowering rates of cardiovascular disease, Type 2 diabetes and obesity across the population."
Consumers can take several steps to increase the amount of fibre in their diet:  
Check the nutritional labels of pre-packaged foods – aim for 6g or more per 100g, or at least 3g per 100 calories
Simple food swaps can boost fibre intake.
Choose a higher-fibre breakfast cereal such as plain wholewheat biscuits, plain shredded whole grain or porridge as oats 
Opt for wholemeal or granary breads, or higher fibre white bread, and choose wholegrains like wholewheat pasta, bulgur wheat or brown rice
Eat potatoes with their skins on, such as a baked potato or boiled new potatoes
Add pulses like beans, lentils or chickpeas to stews, curries and salads
Include plenty of vegetables with meals
For snacks, try fresh fruit, vegetable sticks, rye crackers, oatcakes and unsalted nuts or seeds.
Tate & Lyle recently signed up to the UK's Food and Drink Federation's Action on Fibre initiative, helping consumers to bridge the gap between fibre intake and the dietary recommendation to help improve gut health and reduce the risk of heart disease, diabetes, and certain types of cancer.
Cronan McNamara, Founder and CEO of Creme Global explains the methodology and benefits:

"Creme Global advances global consumer health, safety and nutrition through its world class scientific modelling, data science, AI and predictive capabilities. The company's work combines the worlds of data, science and computing to deliver new insights on for example, product safety, health impacts and consumer habits in a population. Using mathematical models with real-world dietary data, Creme Global creates scenarios that are a powerful tool with which to assess the potential impacts of various interventions, such as an increase of fibre intake in the UK diet, as demonstrated in this project. The learnings from these scenarios can inform companies and governments on new product reformulations or public health policies which make a positive impact for citizens."
Download and read the full Tate&Lyle study  
Learn how the reformulation of everyday foods can lower the risk of heart disease and diabetes.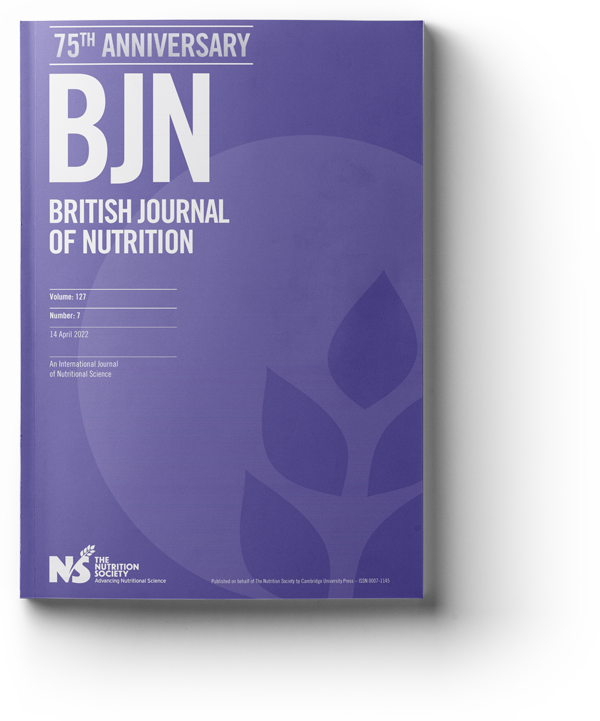 ---
Notes to Editors
Tate & Lyle's "Estimating the potential public health impact of fibre enrichment: a UK modelling study" looked at what consumers currently eat and drink using the UK's National Diet and Nutrition Survey. A statistical modelling scenario was applied to see how food that had been reformulated and fortified with additional fibre changed consumer's diet and health. This included baked goods (for example breads, breakfast cereals, biscuits), beverages, dairy and dairy alternatives, soups, sauces and dressings. The only change made to the nutritional composition of the products was the addition of fibre. The study identified more than 900 everyday foods that could be enriched with fibre.
For media enquiries, please contact:
Kate Moffat/Laura Vaughan 
FTI Consulting
Kate.Moffat@fticonsulting.com / Laura.Vaughan@fticonsulting.com 
020 3727 1000
Shelley DeBere
Global External Corporate Comms Manager
Shelley.DeBere@tateandlyle.com 
07584 540358
About Tate & Lyle: 
Tate & Lyle PLC is a leading global provider of food and beverage ingredients and solutions. Supported by our 160-year history of ingredient innovation, we partner with customers to provide consumers with healthier and tastier choices when they eat and drink. We are proud that millions of people around the world consume products containing our ingredients every day.
Through our expertise in sweetening, mouthfeel and fibre fortification, our Food & Beverage Solutions business develops solutions which reduce sugar, calories, and fat, add fibre, and provide texture and stability in categories including beverages, dairy, bakery, soups, sauces, and dressings. Our Primary Products business produces nutritive sweeteners, industrial starches used in paper and packaging, acidulants and products used for animal nutrition.
We have around 4,400 employees working in more than 60 locations across 30 countries. Tate & Lyle's purpose is Improving Lives for Generations and through our purpose we believe we can successfully grow our business and have a positive impact on society. We live our purpose in three ways, by supporting healthy living, building thriving communities and caring for our planet.
Tate & Lyle is listed on the London Stock Exchange under the symbol TATE.L. American Depositary Receipts trade under TATYY. In the year to 31 March 2021, Tate & Lyle sales totalled £2.8 billion. For more information, please visit https://www.tateandlyle.com or follow Tate & Lyle on Twitter, LinkedIn or Facebook.
About Creme Global 
Creme Global advances global consumer health, safety and nutrition through its world-class scientific modelling, data science, AI and predictive capabilities. Consumers are increasingly demanding about the food they eat, the cosmetics they wear and the impact of the products they consume. Creme Global combines its deep scientific expertise with the world's most accurate and user-friendly models that support regulatory requirements, risk assessment and root cause analysis. Creme Global works with the largest food, cosmetic and chemical brands in the world such as Nestle, P&G, Bayer along with regulators in the US and Europe (US FDA, FSA UK, FSA Ireland).
Notes:
The age group of 17 years+ getting 30g fibre per day increased by 52.5% (8.0% to 12.2%).
The CVD risk distribution curve shifted 13% to the left towards lower CVD risk over the next ten years because of fibre fortification, with 72.2% of subjects achieved a reduction in cardiovascular risk (p ≤ 0.05).
A mean of a 5.45% chance of developing type 2 diabetes within the next ten years at baseline was reduced to 4.98% at intervention. A reduction in type 2 diabetes risk was observed in 71.7% of subjects (p ≤ 0.05).
 The number of children aged 2-5 getting recommended dietary reference values (DRV) 15g/day increased intake by 118.1% (14.9% to 32.5%). The number of children aged 6-10 getting recommend DRV 20g/day increased intake by 111.3% (10.6% to 22.4%). The number of children aged 11-16 getting recommend DRV 25g increased intake by 64.9% (5.7% to 9.4%).
 Mean body weight reduced by 0.03 kg (from 70.36 kg to 70.33 kg) with 5.9% of subjects achieving a weight reduction (p ≤ 0.05).