Over the next two and a half years, the FDA aims to cut the average sodium level intake by 12% — from 3,400 to 3,000 milligrams a day.
Food companies are coming under renewed pressure to use less salt after U.S. regulators spelt out long-awaited guidelines aimed at reducing sodium levels in dozens of foods including sauces, breakfast cereals, french fries and potato chips.
The voluntary goals, finalized for 163 food categories, are intended to help lower the amount of salt people eat. A majority of the sodium in U.S. diets comes from packaged or restaurant foods — not the salt added to meals at home — making it hard for people to make changes on their own.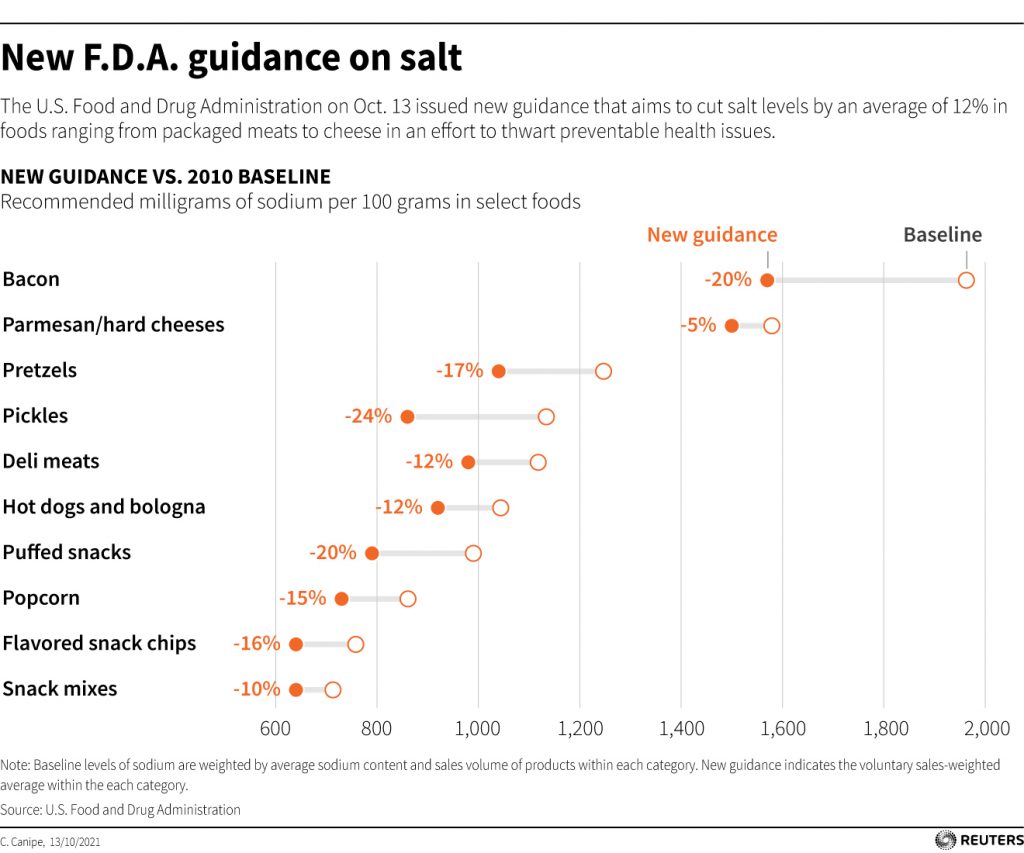 To get people used to eating less salt, the Food and Drug Administration said reductions have to be gradual and across the entire food supply so people don't keep reaching for higher sodium options.
Download the FSAI population salt reduction case study
How can regulators and industry achieve lower salt levels?
For over 15 years Creme Global has worked with Regulators and the Food and Drink Industry around the world to quantify the reformulation efforts needed by manufacturers.
The reformulation and replacement of food products to improve their nutritional profile and encourage consumers to make healthier choices are considered key options in guiding the population to meet dietary targets. according to WHO.
In recent years the number of reformulated foods introduced on the global market has increased enormously, with leading food manufacturing companies reporting the reformulation of at least 50% of their foods. There are also many ongoing food reformulation campaigns at a national level, such as salt reduction campaigns by government agencies in the UK, Ireland, France, Spain and Finland. This is being driven by increased regulation and consumer demand for healthier alternatives.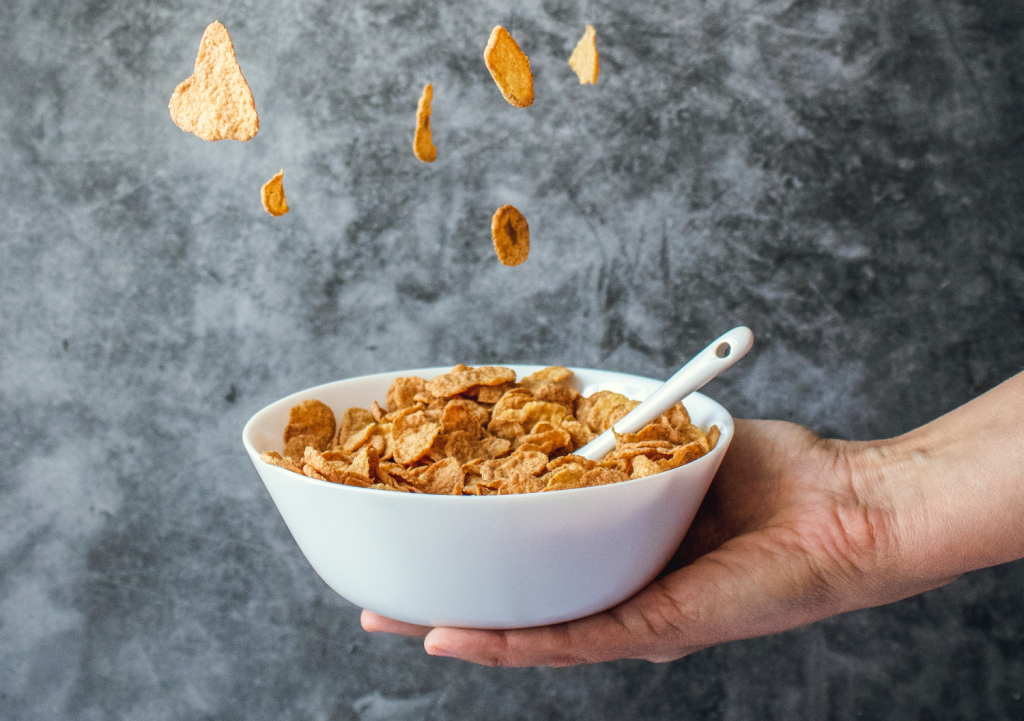 Creme partner Nestlé for example has rolled out a programme to reduce salt in their breakfast cereals, achieving a 30% reduction since 2004. These are other examples of positive steps taken by the industry to guide consumers to make healthier choices.
Direct reformulation of products in targeted markets between 2005 and 2017 has seen Sodium reduced by 28%.
Organisations have used the expertise of Creme Global to help estimate the impact of reformulation and the introduction of new products on the nutrient intakes of the national population.
Data collection on the changes voluntarily undertaken by food and drink companies has included the reduction of salt, sugar, fat, saturated fat, and calories in their products. This reformulation has been done in a sustained, gradual way to minimise the detection of the reformulation by consumers.
Data research and modeling
Creme Global combines its deep scientific expertise with the world's most accurate and user-friendly models that support regulatory requirements, risk assessment and root cause analysis.
Download the FSAI population salt reduction case study
In one example, using expertise and software provided by Creme Global, the FSAI were able to set up and analyse data to gauge the impact of salt reduction in foods on the salt intake of the Irish population. This was achieved by the use of a sodium reduction model, the purpose of which was to identify foods that had a significant contribution to the Irish population salt intake and to create scenarios where the sodium concentration would be reduced. In turn, this would lead to a reduction in sodium intakes and meet regulator targets.
"Creme Food has every single model developed for food safety from the last 20 years."

Paul Price, Dow Chemicals
The tools
Creme Global has more than 15 years of experience in the food and nutrition domain and our own in-house team of Nutrition and Food Science experts.
We help our customers gain nutritional insights in specific populations.
We simulate behavioural changes and food and beverage compositional changes in detailed food consumption survey data.
The results of these what-if scenarios can provide evidence to support business decisions in their organisation. We have developed many models and curated datasets which help our clients and partners to make sense of the complexity of nutritional issues.
Download the FSAI population salt reduction case study
Results
In the Irish example, the salt reduction model was successful in completing reduction scenarios for sodium in food and therefore successful in the reduction of sodium intakes in the Irish population. These results, and the subsequent assessments carried out by FSAI staff using Creme software, allowed the FSAI to request salt reduction in foods with confidence that it will lead to an overall reduction in salt intakes. Models used in software like Creme Food Safety enable organisations such as the FSAI to make better use of their resources by allowing for efficient and accurate processing of data.
12 of the top 15 world-leading food companies and regulators work with Creme Global.
"With this important and industry-leading tool (Creme Food), we are able to expand our abilities to meet the demands of our clients, satisfy regulatory bodies and ultimately provide transparency and reassurance to the consumer."

Dr. Áine Hearty, Intertek Cantox
We would love to hear from you.
Our team of experts, based in our Dublin HQ is ready to offer you a guided demo and inform you on many ways we can help your organisation.
How the FSAI were able to analyse and reduce the salt intake of an entire population
The salt reduction model was successful in completing reduction scenarios for sodium in food and therefore successful in the reduction of sodium intakes in the Irish population.
Find out how the FSAI worked with Creme Solutions to measure and achieve these targets.
Download the case study >>>